The summer of 2010 saw nations and peoples from every continent embark on the greatest sporting event in the world – the World Cup of football in South Africa.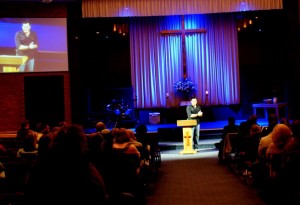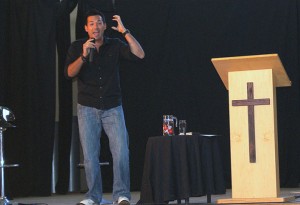 Big churches and small, Aaron criss-crossed South Africa sharing the message live during the World Cup.
In light of this widely acknowledged social phenomenon, the collation of South African evangelical churches, comprised of roughly 250 churches, utilized this opportunity to communicate the gospel with the world. Ambassadors Football (then known as Ambassadors In Sport) and TO/WHO ministries took on this challenge by implementing an evangelistic project that mobilized and united over two thousand churches across South Africa to achieve on significant goal, reach the world with the hope of the gospel of Jesus Christ.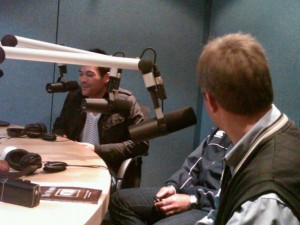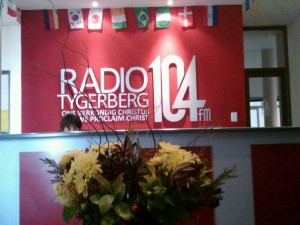 Aaron on radio in South Africa sharing the TO/WHO message during the 2010 World Cup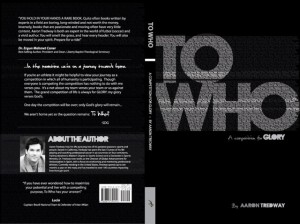 The campaign was based on the book To Who.
Adopted as a key resource for the mobilization of the church and the evangelism throughout the whole of South Africa during the World Cup, over 1 million people were directly challenged to live for the glory of God above their own.
Speaking up to 6 times each day, Aaron's impassioned message was received by many who had never seriously considered the claims of the Jesus Christ or their implications for their life. We continue to praise God as over 3,000 adults made first time commitments to follow Christ and live to His glory!
It's not grammatically correct, but it demands an answer nonetheless.
TO/WHO are you living your life?